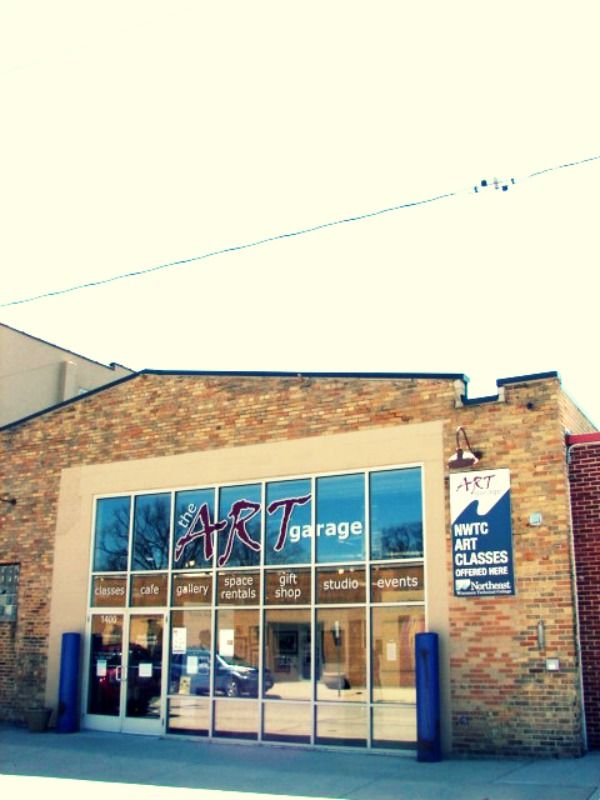 I made a promising French spring lamb stew last night and hoped to be able to post about it today, however it was a total disaster. So instead, I'll share just a couple photos of a mini trip to Green Bay to visit
The Art Garage
, a gallery, studio and classroom space hooked up to the local technical college, where my dad currently has a wall up (see below) and their current show was of travel-themed work by the Green Bay Art Colony. It was a gorgeous day for it!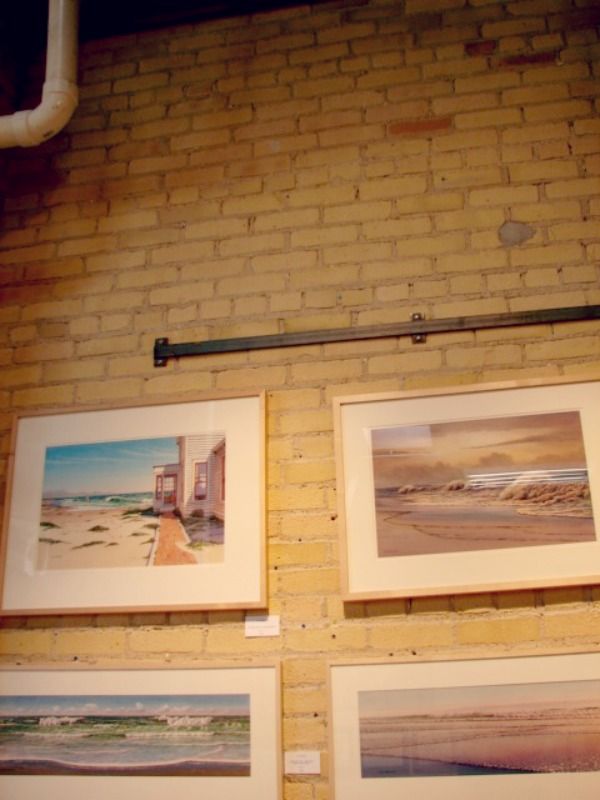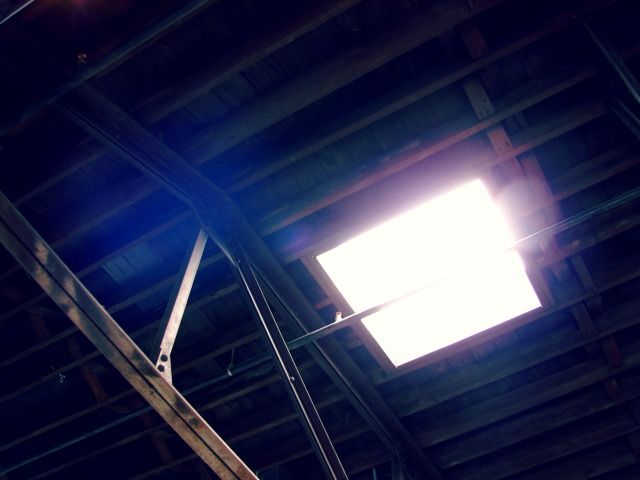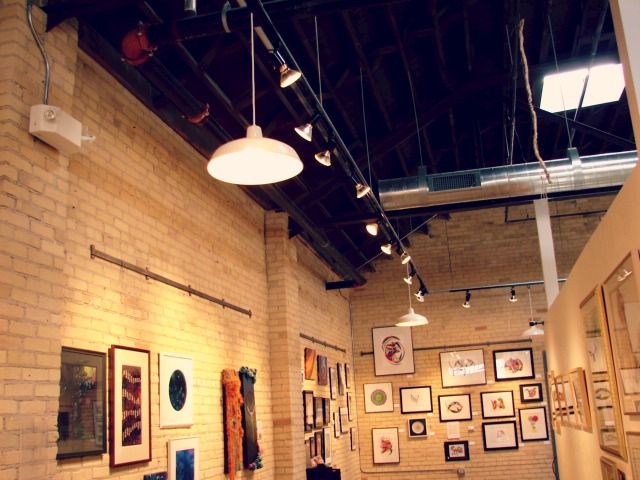 It used to be an old automotive repair garage, hence the "garage" in the name. I almost liked the architecture more than the items on display, but I did see a few nice things, and it really is a splendid, bright space with an eclectic selection of work and a small gift shop.
Also, in unrelated but arguably more exciting news, I had a pow-wow via Facebook with my two sisters throughout the day yesterday, and we've decided to do a road trip to Glacier National Park at the end of June! How exciting is that. There'll be plenty more where that came from, I can assure you, so stayyy tuuuuned!
Days to Edinburgh Move-In: 122