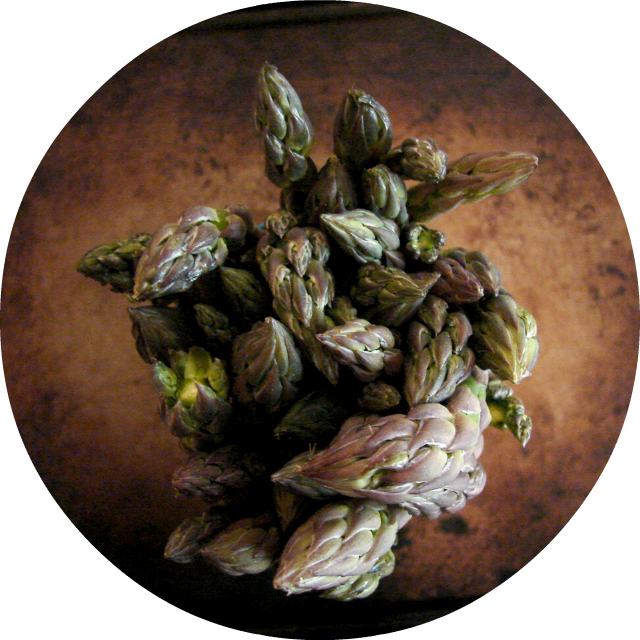 This weekend has been full of crazy. And I mean in the best-possible-way kind of crazy. A wonderful, baffling, sunny and shiny weekend.
I don't know what it is about springtime -- the warmer weather, the leaves on the trees, the ability to go outside without throwing on a coat, parka or caribou hide. Yesterday I bared my legs under a dress for the first time in like... years. I know, right? I know. Fire alarms were going off at work for no apparent reason, which sort of set the tone for weirdness. I also spent a ton of money at the mall today, and I never go to the mall, preferring to shop boutiques or online. My sisters and I got together on Friday night for dinner to celebrate [a couple of things], and down the grapevine I've heard of a couple marriage engagements and several first-home purchases and so on... it's got to just be that time of year. Sister Ali expresses my own feelings of "whaaat?" quite nicely:
She also made a killer chocolate mousse using avocado (!!) with homemade whipped cream and fresh-baked snickerdoodles. I love her: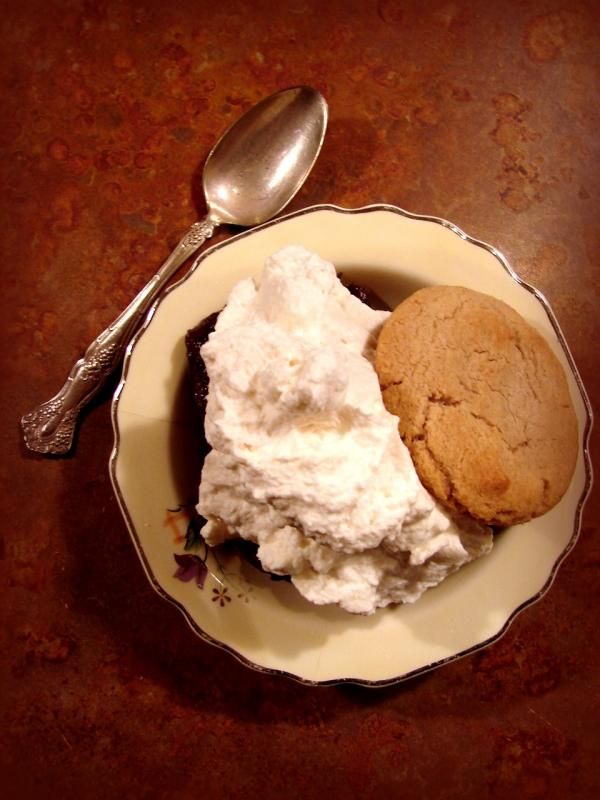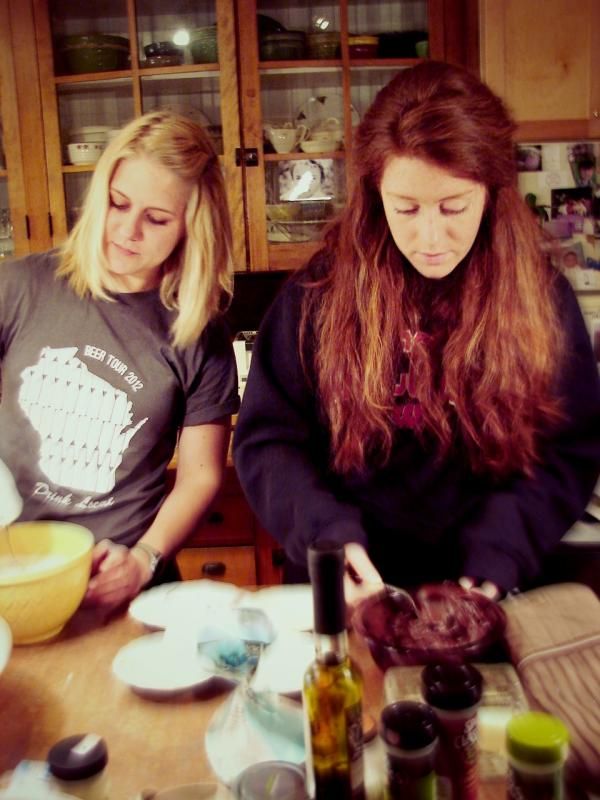 Maddy and Ali prepped dessert; I just enjoyed it. They are so wonderful. I should just use this moment to say how much having sisters totally rules. And I've got a couple of gems for siblings. All our birthdays are in April, so springtime naturally finds us together for celebrating and enjoying one another's company.
As far as dinner was concerned, my contributions consisted of the side dishes. The
fruit salad
was one, and my all-time favorite roasted asparagus was the other.
This is my go-to veggie dish. It's amazingly easy and quite quick, and super-duper yummy. I have it a couple times per week usually. If you like asparagus, I feel this is the tastiest way have it at home. All you need is a little olive oil, salt and pepper.
Roasted Asparagus
Serves 4 as a side
1 bunch asparagus (about a pound or so)
2 tsp olive oil
pinch kosher salt
cracked pepper
Preheat oven to 400F. Crack off the thick ends of the asparagus at their natural breaking point. Spread them out on a non-stick cookie sheet and drizzle the olive oil over the asparagus. The oil should just coat the asparagus, making them shine slightly, without much left over. If you need to add a little more, do so sparingly. Sprinkle on salt and pepper to taste. Using your hands, mix the ingredients on top of the pan, thoroughly coating the asparagus and spreading it out evenly around the pan.
Roast asparagus for 12-15 minutes or until browned slightly, the tips just a little crispy. Serve immediately.