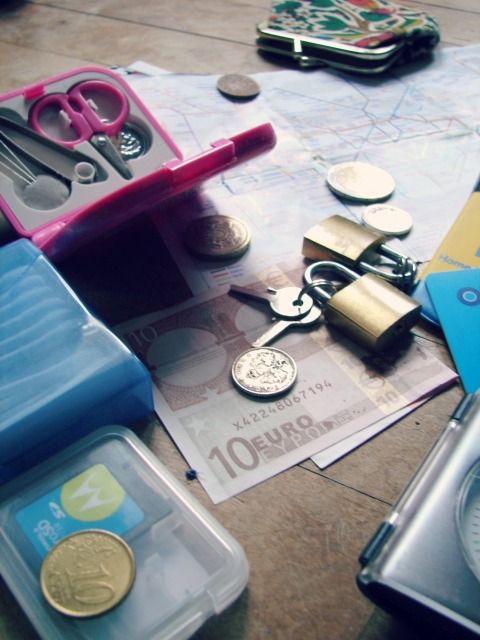 I'm a thrift shop addict. I admit it. Probably at least once a week, I find time to head to one of the many local thrift shops, be it Goodwill, St. Vincent de Paul, or one of the variety of "thrift shoppes." Today I found a swell retro weekender (in addition to a whole slew of bangles) that got me to thinking about travel accessories... which I will soon need. How one thing leads to another!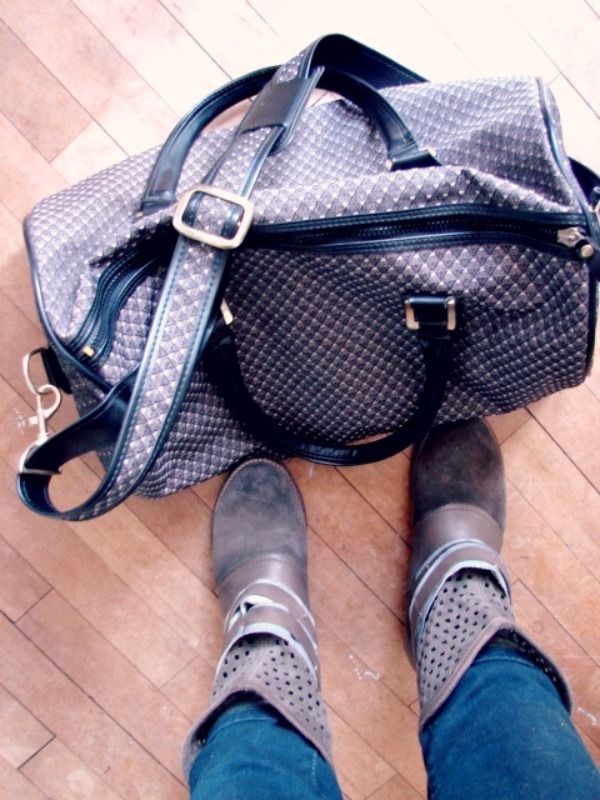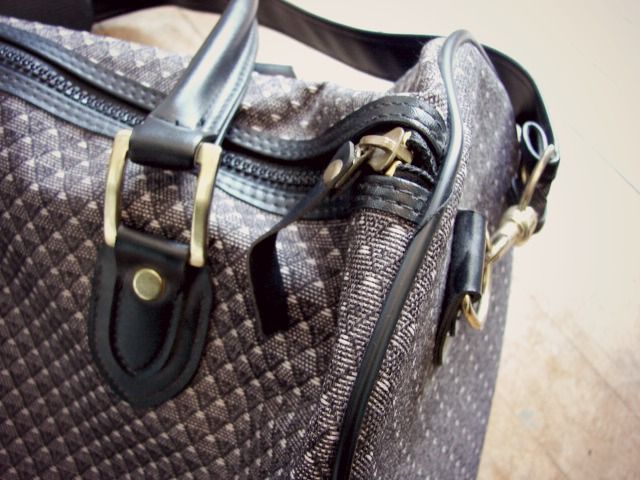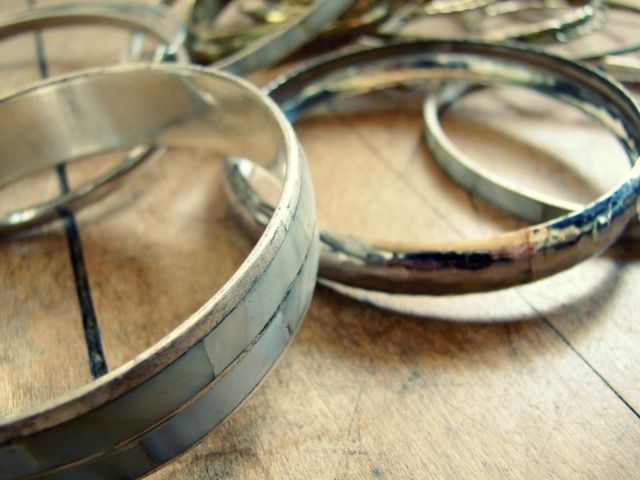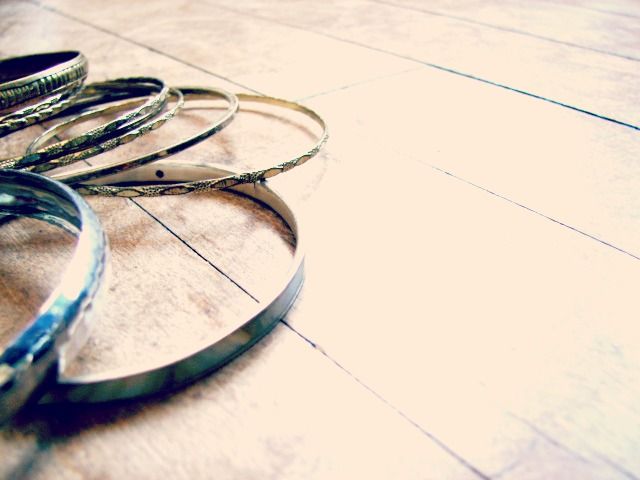 When I returned home, I went through my little tub of travel items I've gotten and saved over the years--things I thought I might use again--while wearing my new bangles, of course. Apparently, what I have isn't limited to just luggage straps and electrical outlet converters. Finding foreign currency you will use again is always a bonus! And a perhaps outdated London Underground map,
but
with an Oyster card that still has
£8 on it! It's the little things, it really is. For those who have no idea what an Oyster card is, it's London Transport's prepaid and reloadable passcard. So much easier than cash, and even if you're just in the city for a couple of days, very convenient. And you can give it back when you leave to get your initial deposit back. I, for some reason, have kept mine. Twice. I'm pretty sure the other one I had, I gave away.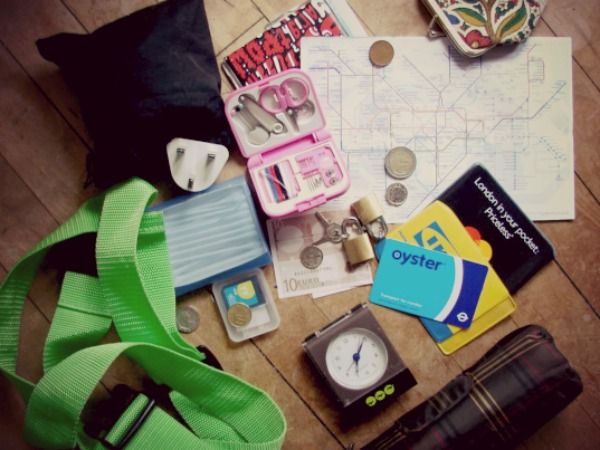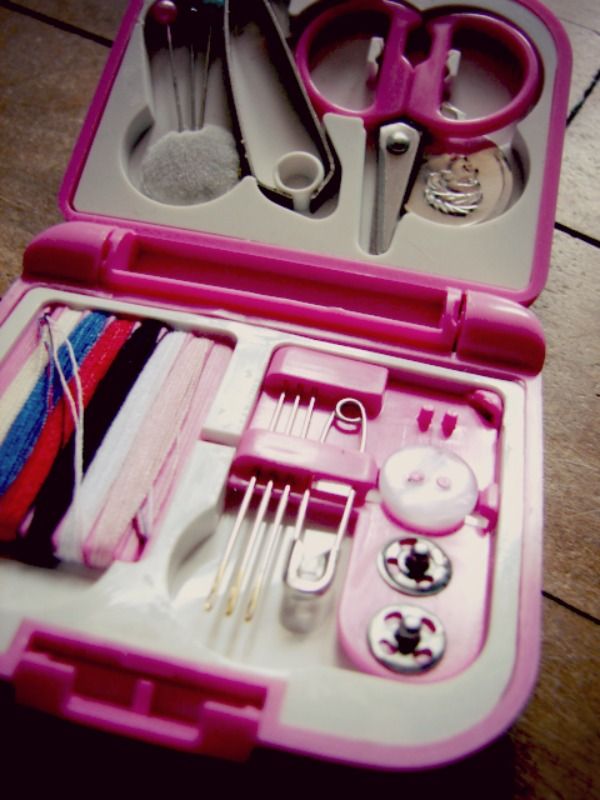 Let me just mention that having a mini sewing kit is one of those things you think you'll never need, and then BAM, you're really happy to have it. I've also been happy for little padlocks, if only to keep the zips together on your luggage so they don't open amidst all that baggage jostling.
Most importantly, I was able to take an inventory, and figure out what would be necessary to purchase as I get closer to leaving for Edinburgh. Luggage tags for one. Possibly one of those luggage scales--are those really worth $20, or should I just stick with the bathroom scale? And those compression bags for clothes, because they're genius. Any other suggestions for large-scale packing and long-term travel?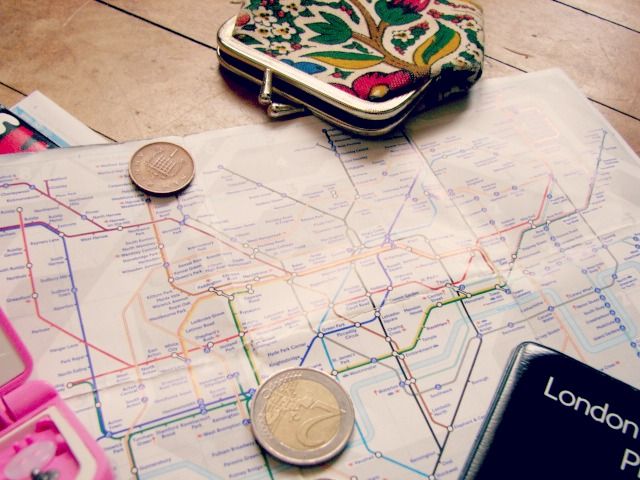 Starting to get preeeeetty excited. So much to do yet, but this summer is going to
fly.
I wouldn't have it any other way.
Days to Edinburgh Move-In: 119