Wow, has this past week been crazy busy! I've been working more than ever, covering both my full time job as a bookseller and adding additional hours at my art museum job, where summertime has everyone on their toes and moving at lightning speed. Not to mention I attended bookend weekend housewarming parties with some lovely, friendly people, and on Wednesday went to a baby shower for one of my coworkers who is expecting in July. It's really starting to feel like summer, isn't it? Farmer markets will be starting up super soon, trips are being planned, businesses are opening or reopening, people are getting married, snapping up houses, and having babies... it's going to be crazy and it's going to go so fast. Looking forward to it!
Anyway...
So what's in the box?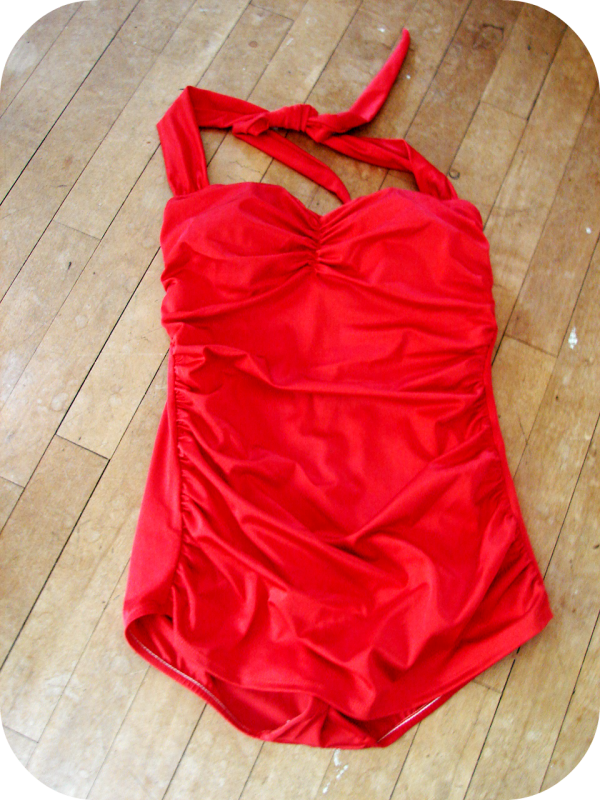 I admit it: I haven't owned a swimsuit in ten years. Yes, ten years. And even, then, in 2003, I purchased a simple black mistake top and simply wore it with shorts for a very quick trip to Florida that spring. My lack of interest in swimming, ergo swimwear, boils down to a pervasive discomfort with my own body and how I look in a swimsuit. I've always been self-conscious about weight and shape, but I also have very pale skin -- comes with being a redhead. However, since recently losing thirty pounds, I decided it might be time to give it a go, not to mention I'm heading to Montana on a camping trip at the end of the month!
Vintage swimsuit ads are so weird! But vintage swimsuits on the other hand... best. thing. ever.
After a bit of trial and error, I figured out that a retro/vintage look with the lower cut on the thighs and a halter were better choices for my figure, which is best described as "hourglass" and not just "kind of." After checking out various websites and stores, I found the perfect suit at
ModCloth
, which just arrived in the mail today. I couldn't be happier, with both the suit itself and also with ModCloth. Isn't the packaging adorable? And their selection just screams "summertime!!!" I'll check back there instantly when I want something else vintage-inspired, for sure.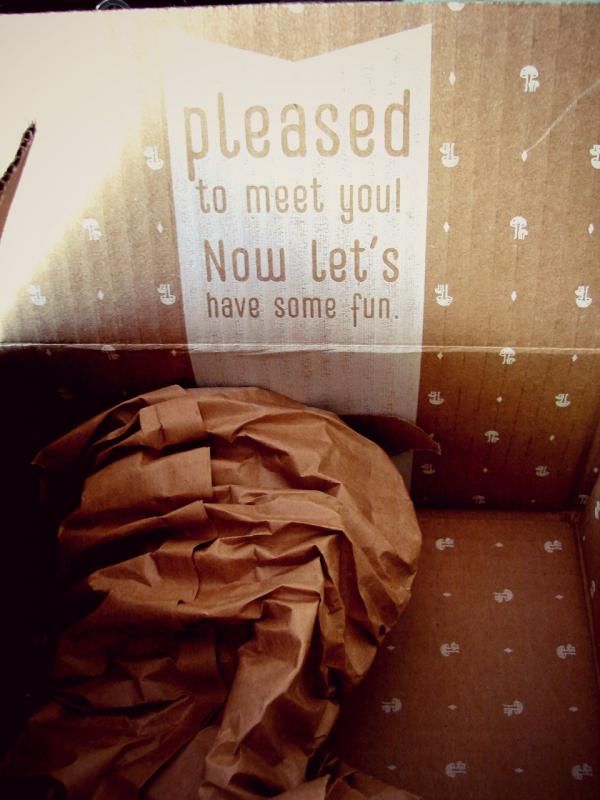 I am so glad it's June!! :) Cheers!
Days to Edinburgh move-in: 98 (firmly in the double digits, woo!)