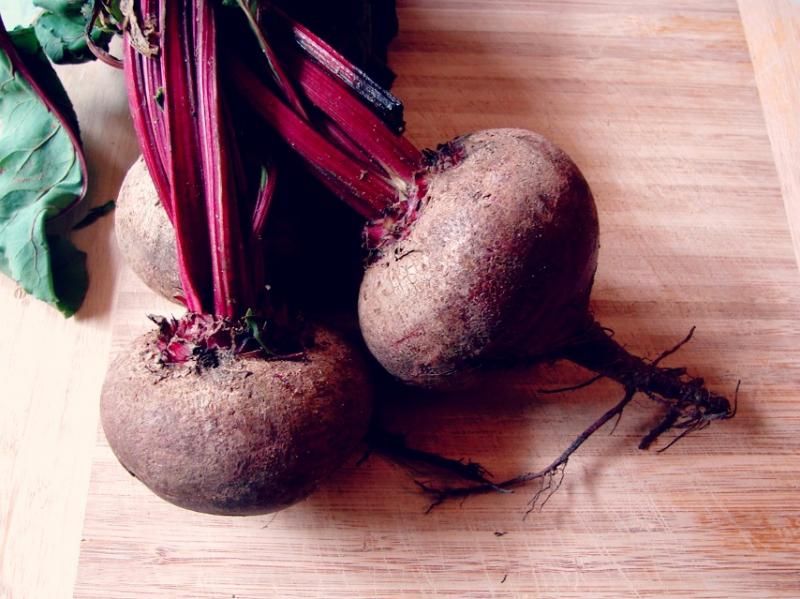 I'm doing little bit of a blog cheat here by sort of importing/directing you to a recipe in an
old entry
from my old blog. That recipe includes a fancier rendition with whipped goat cheese (to die for), but I typically have it without, so the recipe here is my bare-bones, everyday version of salt-roasted beets with pistachio vinaigrette. I wanted to share this delectable dish with you because it's become such a staple for me. Surprising, since before I tried it the first time, I was not a fan of beets at all. It's perfect as a snack, a side, or for entertaining. Dress it up or dress it down. It's impressive enough and tasty enough, yet relatively easy. And it's gorgeous, because beets are gorgeous!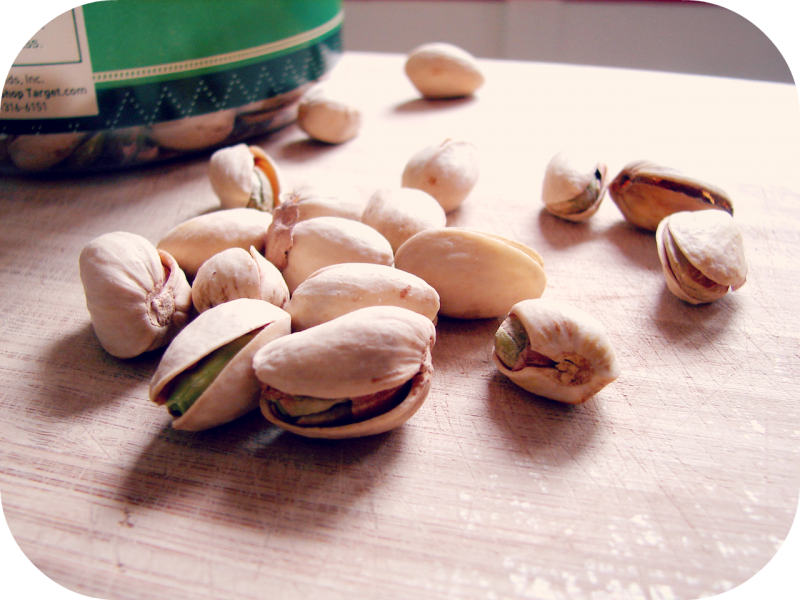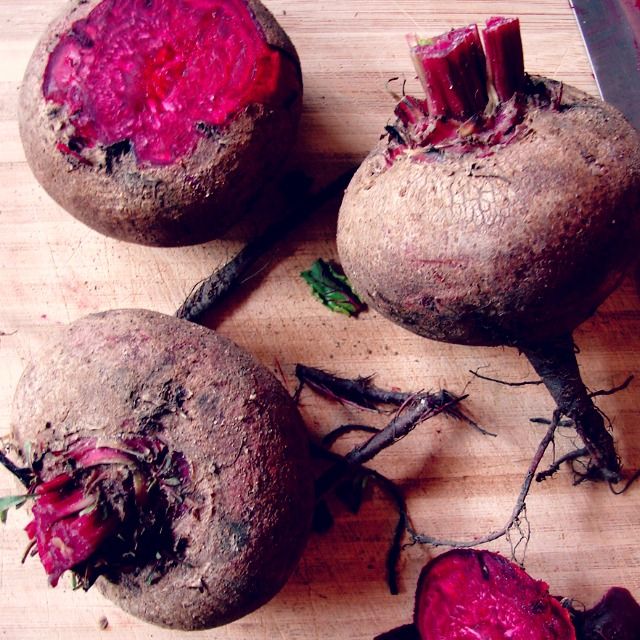 The backstory: one of my favorite snacks/side dishes of late is adapted from the Chicago restaurant
The Purple Pig
, located on Michigan Avenue, and having officially become a necessary stop every time I'm in Chicago. I've only ever been for lunch, but we've sat inside and out, at tables and at the bar, and everything about that restaurant is my favorite. The staff is super friendly and very knowledgable. Considering the format (family-style or tapas) and dishes can, at the offset, be intimidating for the uninitiated, having helpful and cheerful staff is essential. Not to mention that it becomes pretty clear that, although not really a viable option, not ordering the entire menu is really difficult!
Their menu is constantly changing and I strongly recommend it the next time you find yourself needing a little break between department stores on Michigan Avenue. :)
Aside from The Purple Pig, I should mention that the photos are from my own preparation.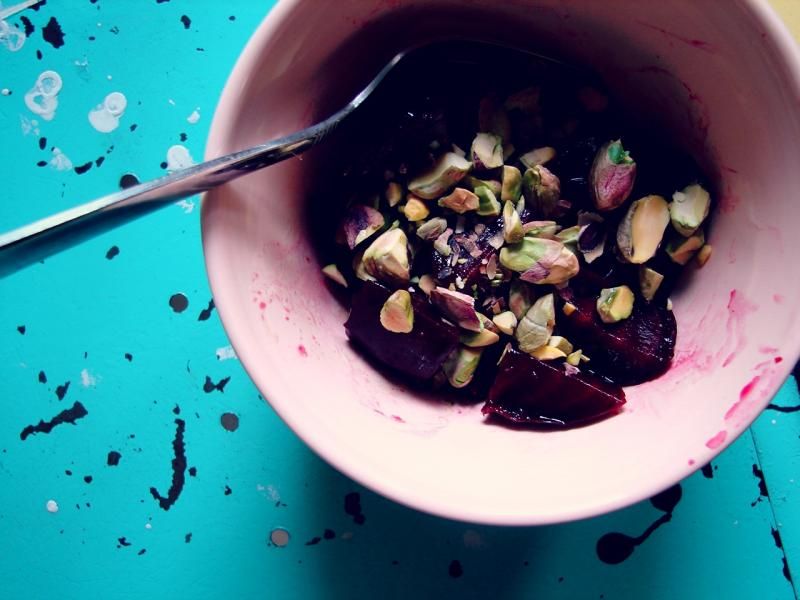 Salt-Roasted Beets with Pistachio Vinaigrette

2-3 medium-sized beets
kosher salt to coat the bottom of a pan 1/4 inch
1/4 cup roasted, unsalted pistachios, chopped
2 tablespoons red wine vinegar
3 tablespoons extra virgin olive oil
Pinch salt and pepper

For the beets: Scrub the beets clean and pat dry with a paper towel. Coat the bottom of a bread pan or 8x8" baking dish (depending on how many beets you use) with kosher salt to about 1/4" depth. Place beets in the pan. Cover with tin foil and roast in the oven at 375 degrees for about 60 minutes or until tender and easily stabbed with a fork. Pull out of the oven and allow to cool slightly, then peel the beets. Dice into 1/2x1/2" cubes and put into a bowl. Allow the beets to cool to room temperature or put into the refrigerator to cool. (Note: Best served slightly cooled, but not cold.)

For the vinaigrette: In a small bowl, whisk together the red wine vinegar and the pinches of salt and pepper. Add the 3 tablespoons of olive oil and whisk until it is blended well and takes on a creamier consistency.

Pour the vinaigrette over the beets* and toss gently. To serve, place as many beets as desired into a small serving bowl (1/2 cup or so is nice to start) and sprinkle with pistachios.
*If not serving immediately, keep vinaigrette separate from the beets, and refrigerate the beets. The vinaigrette holds up alright in the fridge, but needs to be mixed again when ready to serve. Better made fresh again, however, when you intend to serve it again.
Serves about 3-4 as a starter or side.
Days to Edinburgh move-in: 88