Yesterday my sister (middle) had a bachelorette shindig that began with a drive to New London, Wisconsin for a quick stop at the Cupcake Mansion of
Amanda Cupcake
where we did a group tasting of the two kinds of cupcakes my sister has having at the wedding next weekend. I'm not going to give away what they were, but wow. Just, wow. Needless to say, I'm pretty stoked about the food next Saturday!
The sun came out just for us and it turned out to be a beautiful day all around -- for all of our sun dresses, of course! She received a gorgeous handmaid quilt from one of the bridesmaids and we all gave her a giant Ball mason jar full of handwritten date ideas and marriage advice. It was all quite fun and adorable, and totally her style. The bachelorette: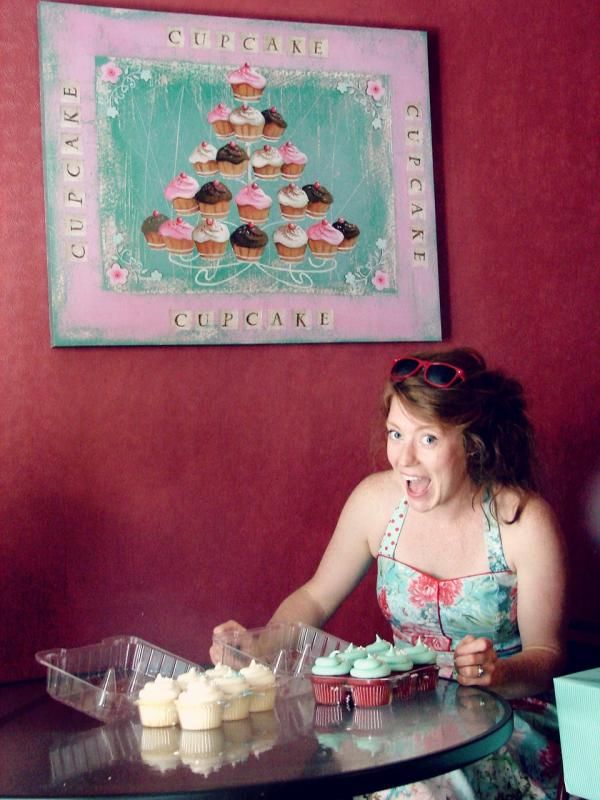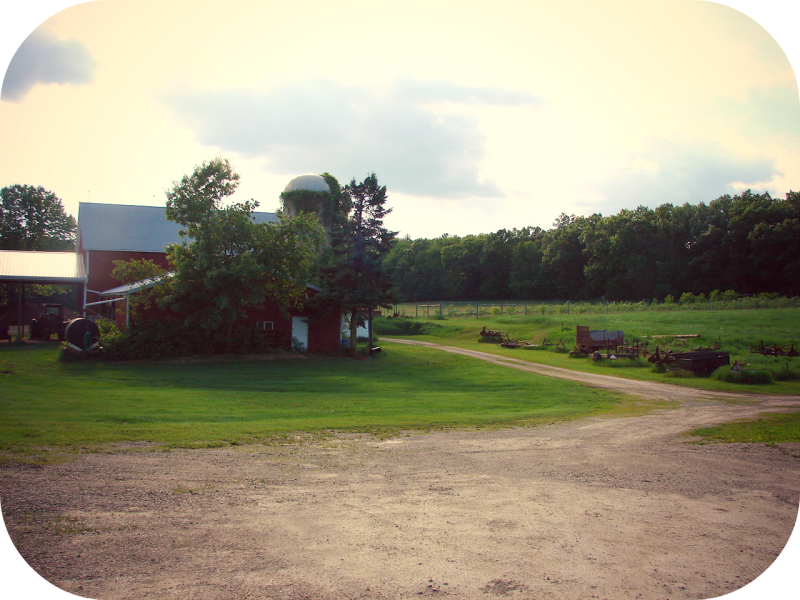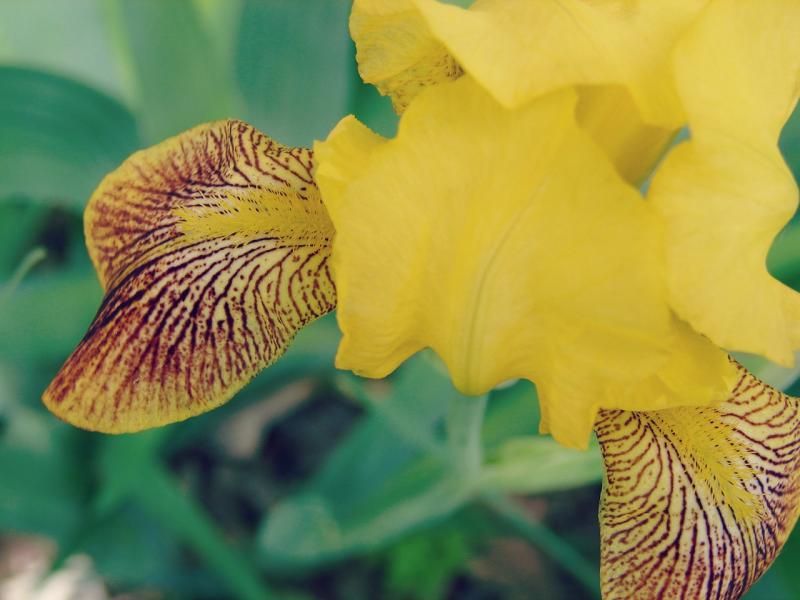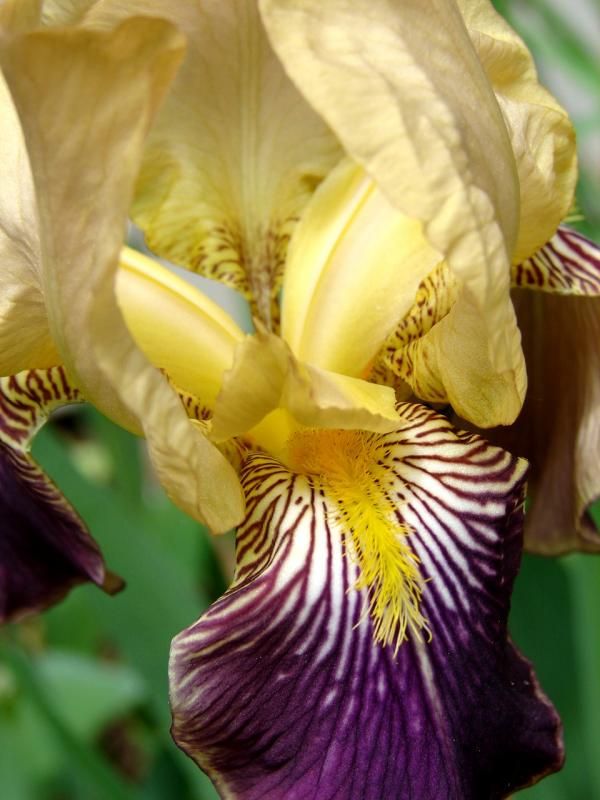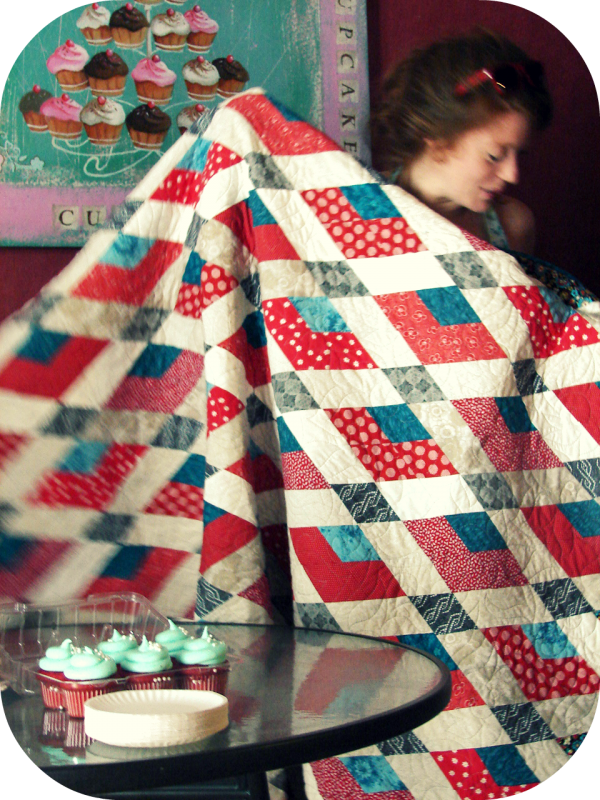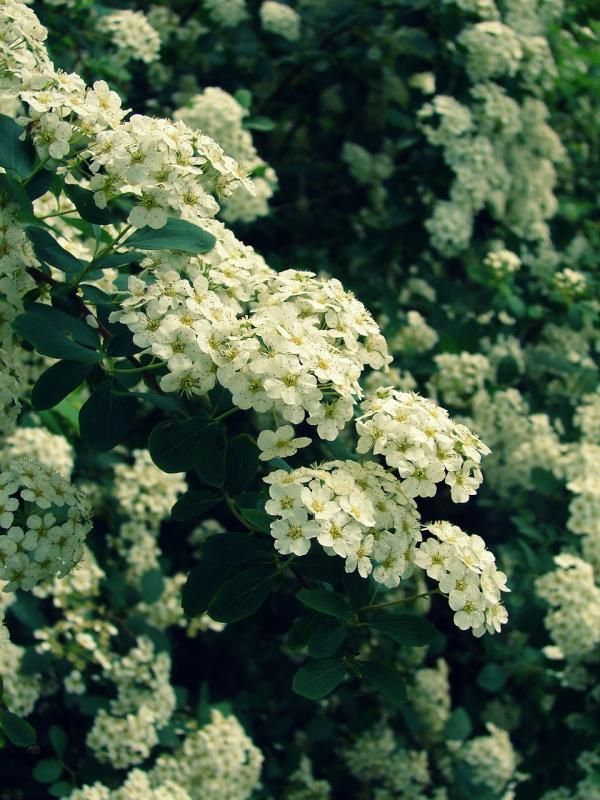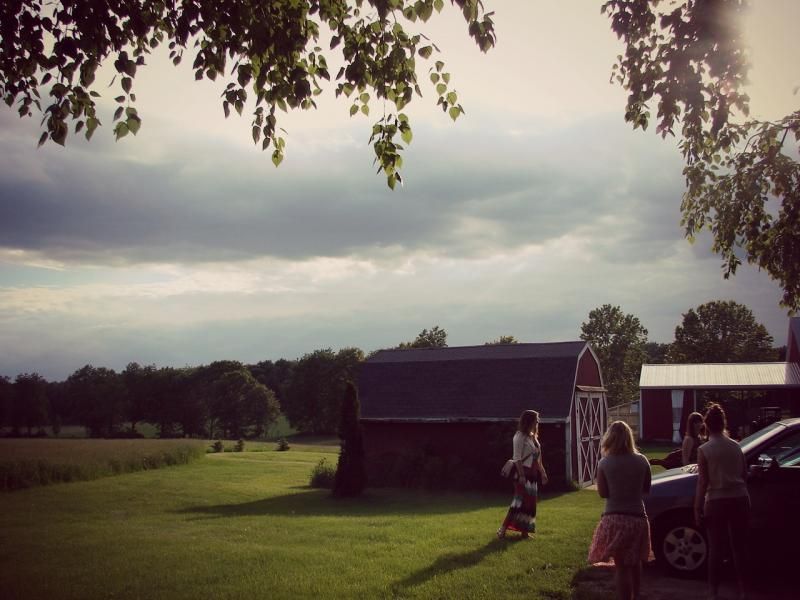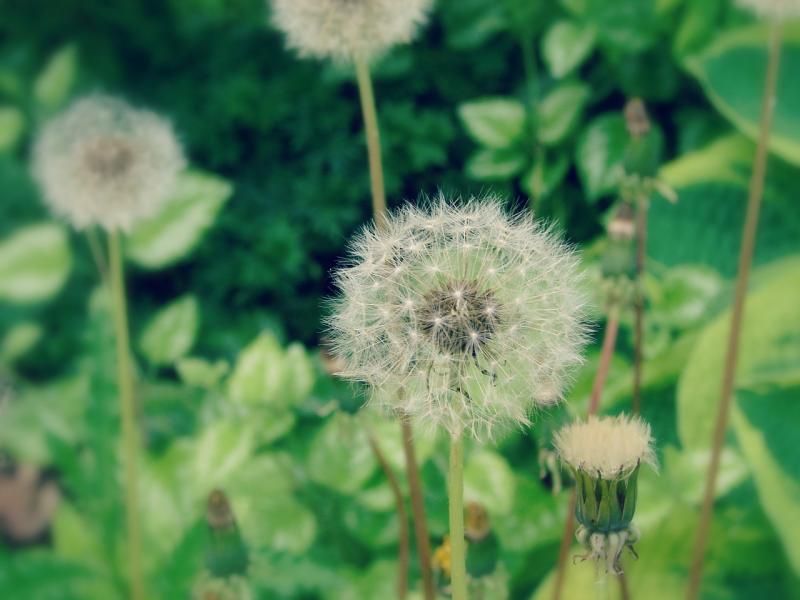 After the cupcake tasting, we drove back toward home for a stop at the wonderful
Red & White Wine Shop and Bar
for, well, wine. And also some amazing almost-tapas like "pizzettas," cheese plates and assorted grilled cheese sandwiches. I had never been there before, and it was a really lovely experience.
My favorite item there was, by far, the margherita pizzetta, which was layered with fresh mozzarella, basil and sun-dried tomatoes... it was awesome. Paired with my go-to celebratory Moscato d'Asti, I couldn't have been happier.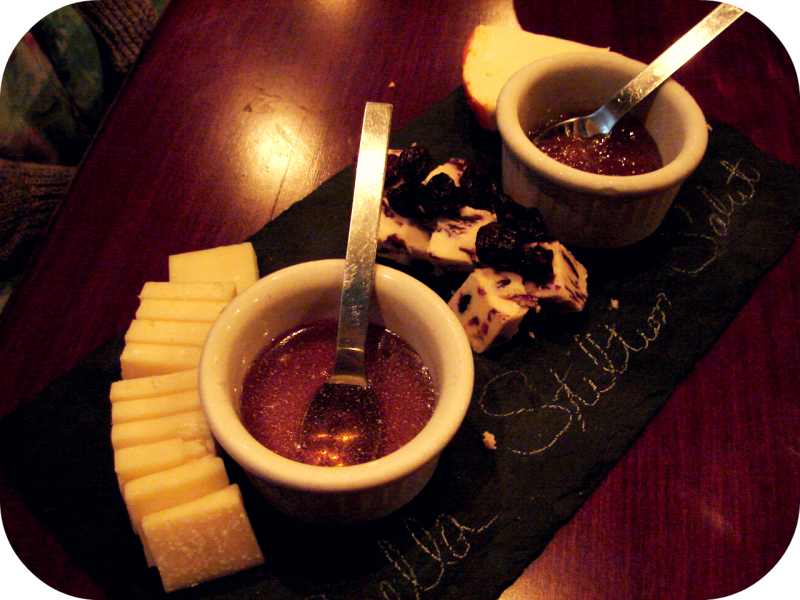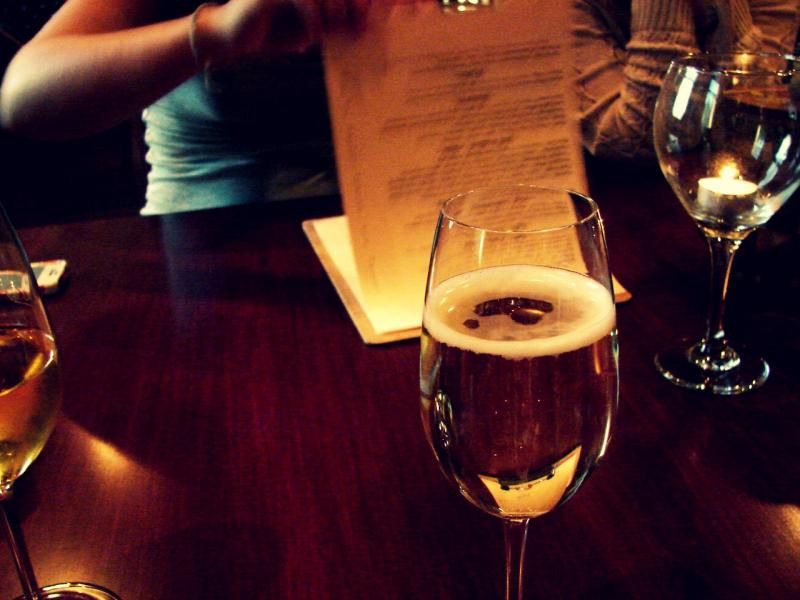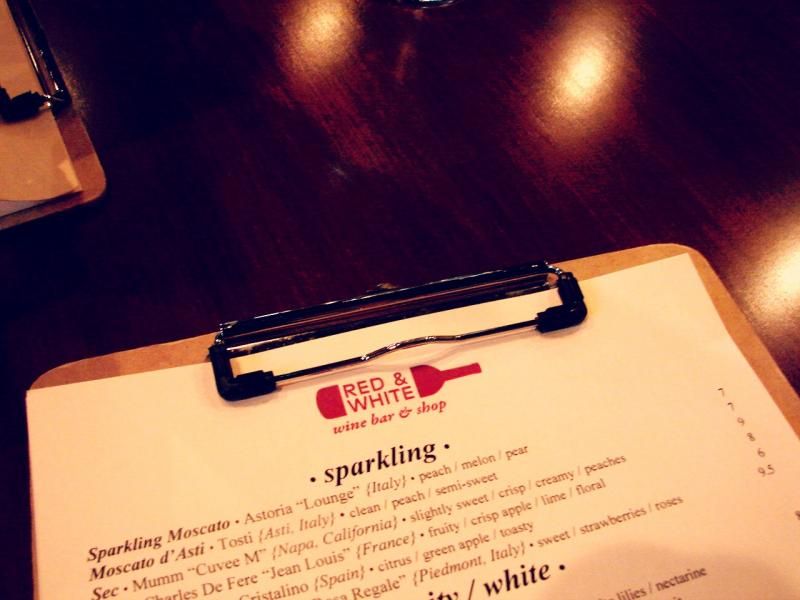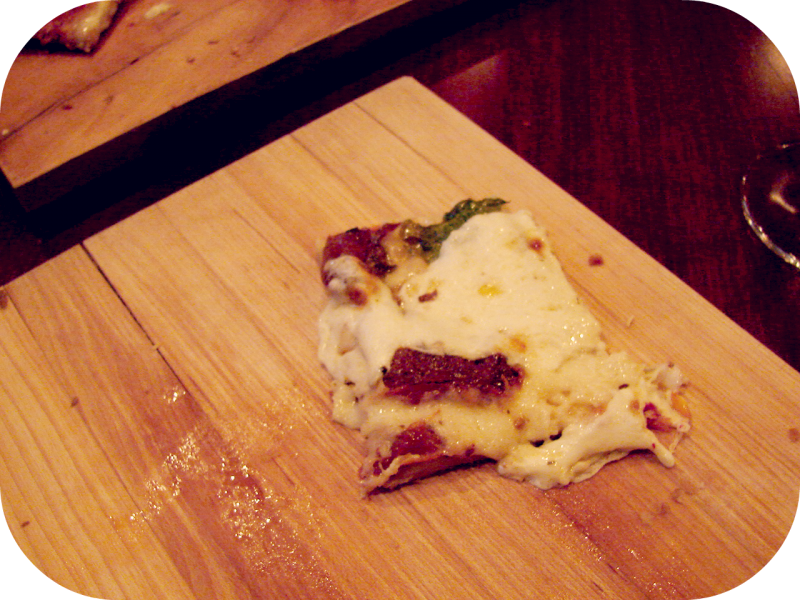 I think everyone had a good time; I didn't go crazy since I had to work bright and early this morning. About half the party stayed out a bit later, but we didn't forget to take advantage of National Doughnut Day, which culminated in sort of accidentally ordering a dozen assorted doughnuts for two people. We had a lot to share, and there are still some left! So, happy belated Doughnut Day!
I can't wait to share the wedding -- it's going to be fabulous!
Days to Edinburgh move-in: 91